Ecommerce SEO | Link Building
Link Diversity
It is well known that the more high quality links you have, the more authority and trust you'll associate with your site. And in turn, you'll improve your organic performance as you generate links. Before diving into tactics, we're going to touch on link diversity. A diverse back link profile is critical to the longevity of your organic performance. If a significant portion of your backlink profile is made up of one tactic or anchor text phrase, you're going to run into trouble with Google. It is important to build links from a variety of sources and tactics and vary your anchor text – even focus solely on branded anchor text depending on your risk tolerance. This will reduce the likelihood of tripping filters and flags that are going to negatively impact your rankings. Previous research on anchor text distribution from several years ago suggests that a safe, natural looking, link profile had about 70% non-optimized links. While the ratios are likely even more conservative now, the concepts and principles conveyed in the article hold true.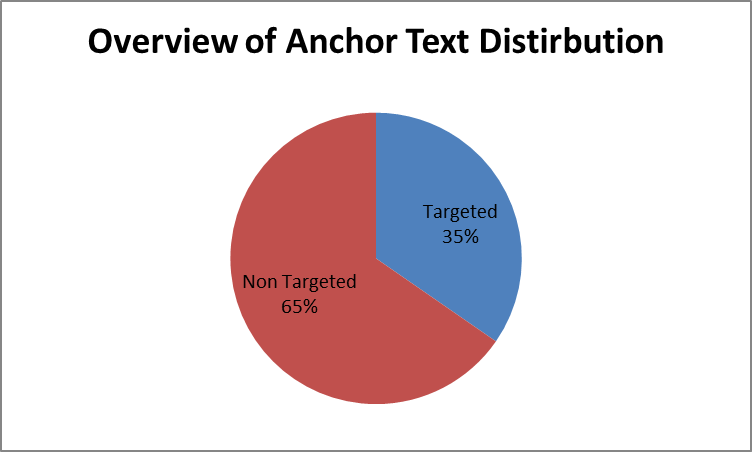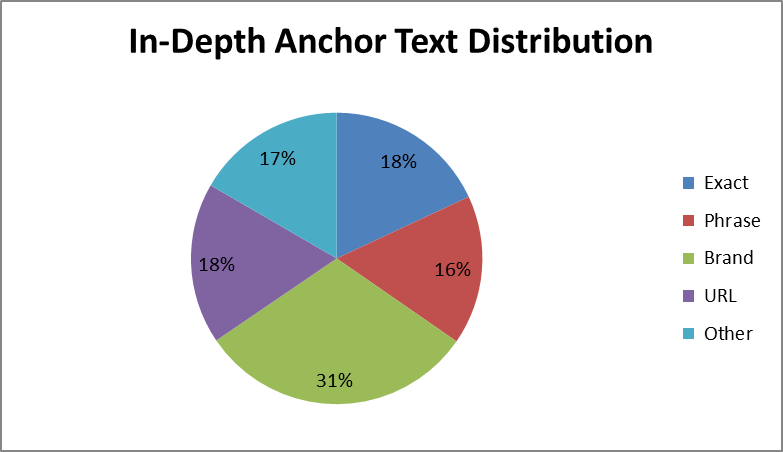 Your campaigns should be built around tactics that are proportional to your level of risk tolerance. Ok, now on to the tactics.
Create (and Promote!) Data Driven Content
The concept here is really simple, create unique content that leverages data to bring something new to the table. The data can come from just about anywhere. You can leverage internal proprietary data if you can convince your company to do so (this is often the best data as no one can replicate this!), run a survey to generate data that no one else has or you can compile data from several sources into a single place. When you're creating this content, it is important to focus on providing data that people care about and need to validate what they're saying. When you do this, you have created a link gold mine. It is important to be creative with the format when you're creating your content. Get your data before you decide on what the content should look like. Some data is best suited for a video while others are great for white papers, blog posts, or even press releases. Once you have your data and you've shaped it into content, you need to promote it. While Google will tell you, "just create exceptional content", this isn't enough. If you want your content to do well, you need to promote it and get it in front of people who have the ability to link to you. There are a lot of different ways you can do this. Outreach and PR teams can be very effective as can strong social accounts that are relevant to the content topic (while they can be your brand accounts, they don't have to be). Another successful tactic is to run targeted social ads promoting your content to a very niche audience – Facebook is a great tool for this.
Interviewing the Experts – Ego Bait
When was the last time you saw a crowdsourced post on "92 SEO's give their best link building tip" or "the world's best SEO's make their 201x predictions on what Google will do"? Probably pretty recently, right? While the SEO and online marketing industry may be burning out on these group interviews, some may even say abusing, here's the secret: these work. And the work really well in other industries. A large number of ecommerce sites publish very tightly focused content around their products, which isn't conducive to an ego bait post. However if you expand the scope of your content center to focus on your niche and the lifestyle associated with it, you'll find a lot of room to include topical content like this. Williams Sonoma does a good job of this with their focus on talking to chefs, bloggers, and personalities.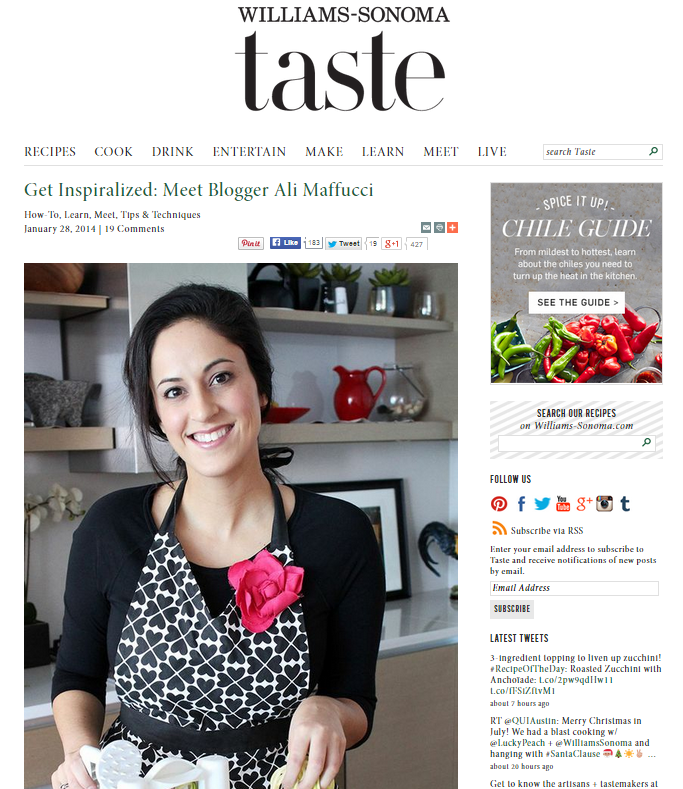 One thing to recognize here is that a lot of bloggers are trying to build their own brand. If you lend them the credibility of your brand (allowing them to write on your site or otherwise contribute to your brand), this boosts their ego and makes them look good. This means that they'll likely want to show off their new found awesomeness to their network. While you'll undoubtedly get a lot of social shares out of this, you can increase the likelihood of getting links by selecting bloggers to work with who do weekly round ups.
Links from Manufacturers
If you carry a wide variety of brands, you should review the manufacturers' websites to see if they have a section of their site that lists their dealers. Often times, manufacturers' will list their dealers and retailers on their site to help connect their users with people who sell their products. If you are not already on this list, you should ask to be included here.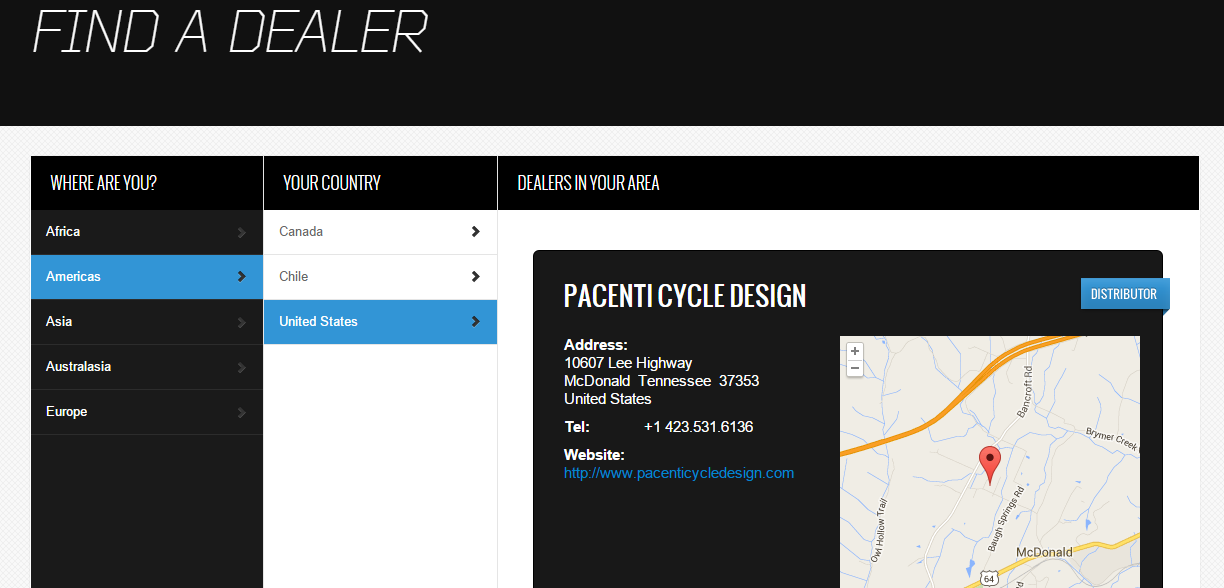 Competitive Back Link Research
It's always a good idea to know where your competitors' links are coming from. While this will give you an understanding of their long term focus, it can also lead to new backlink opportunities for your site. In your analysis, keep your eyes open for sites linking to your competitors that may be receptive to providing you the same coverage. Whether they are new guest posting opportunities, links from manufacturers, or you discover a 404 page on their site that has links, there are typically at least a few opportunities to be gleaned from reviewing their links. While this typically won't scale well, if you use your discernment, it doesn't hurt to pick up a few more links.

Tools
Moz Competitive Link Finder Ahrefs Majestic SEO
The Local Angle
While being part of your local community can be great for your local reputation, it can also help your ecommerce site's organic performance. In most communities there are a lot of local charities and events that need support. Often times supporting these events will lead to links from pages like this one. Are all those links paid? Yeah, but they're natural (as long as you don't build your entire backlink profile around sponsoring humane societies around the country). Companies who put money down to support local events are building their brand by investing in their community. And Google loves brands, right?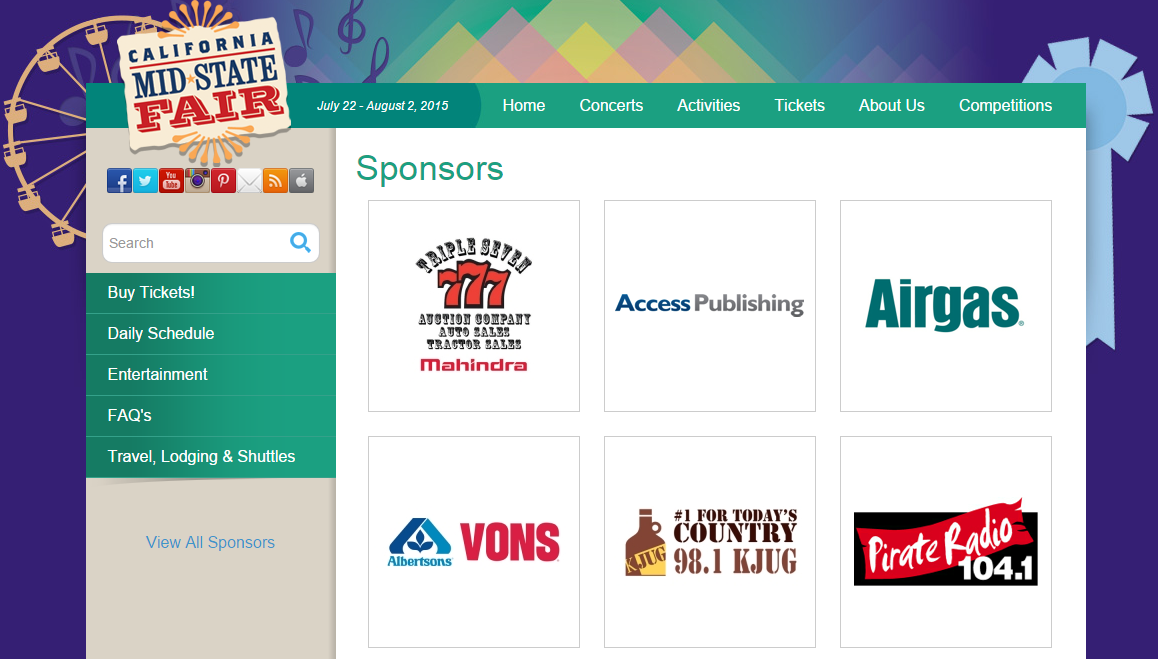 There are tons of opportunities to get involved in your community (and get links for it) – supporting a non-profit, donating to school auctions, sponsoring community events, creating a local scholarship, 10k's, relief events, supporting university clubs, etc. A word of caution here; be careful not to excessively scale this. While this one is easy to do, it's just as easy to abuse. If your company only has an office in LA, if you're sponsoring events and universities around the country, this doesn't look very locally focused which could be a red flag if your site is manually reviewed.
Infographics
The internet is saturated with infographics, and it's because they generate links. This tactic doesn't work for all infographics, but if you make a great one, it can be really effective. To create an infographic that actually gets links, you'll need to align the topic and hook of your infographic with the interests and passions of people who can link to you. To create a successful infographic, start with who you want to get links from. Select a handful of people and dig into their passions and interests. How can you create content around these affinities in a way that is interesting or meaningful? Once you know the area of your focus, take it a step further and look at what these people share. What angle or slant do they take when writing about the topic? If you read enough of someone's work, you should be able to get a good feeling on what they will think is interesting. At this point, you should have a fully developed idea and hook for your infographic. To validate your infographic, send a rough draft to the group of people that you want a link from. Ask for their input and expert opinion. This not only helps you create a better infographic, but allows them the opportunity to become invested in your infographic, increasing the likelihood that they will share it.
Interviews
Want to get some links from high quality sites? Get your CEO featured in interviews. While the tactic can be pretty hit or miss (depending on your industry), when it works, it works really well. Just remember, the interview is the opportunity for your company to be seen as a trusted advisor and authoritative figure in the industry. If you try to push your product, you'll likely get cut from the interview, or people will dislike your company for being overly pushy.
Product Reviews
Despite Google's decree that product reviews are paid links, they continue to be effective for SEO when used appropriately (relevant and conservatively). While this tactic obviously carries some risk, it can be a really great way to showcase your product and get in front of your customer. The concept is pretty simple – you give people product, they write about the product and link back to you in the review. If you want to reduce your risk, start by focusing your partnerships with authoritative bloggers whose readers are likely to be your customer. If you think about it, this is exactly what brands do in offline content. Brands send products to magazines, radio hosts, and tv personalities all the time in order to receive coverage. The frustrating part is when was the last time you heard a radio host talking about the mattress that they love? If you listen to any radio morning show, probably too recent. Did the FCC happen to make them mention that they were given the product or that this was an ad. Nope. But bloggers have to declare when they've been given product. If you are giving tons of product to bloggers with no following and who aren't in your niche, you're setting yourself up for disaster.
Give Your Customers a Good Reason to Talk About You
While you want every customer to have a great experience so that they come back, you really want your customers, who blog, to have a great experience – you want to delight them. If you turn them into a fan, you not only have their repeat business, but if you give them a reason to write about your business, their readers might become your customers too. How do you know who to reach out to though? The answer is simple – add a "website / blog" field to checkout so that users can add their site in if they desire. While the conversion team might fight you a little bit on lengthening the conversion process, A/B test it. Adding one optional field will likely have a minimal, if any impact on conversion. Once you know who to reach out to, the possibilities are only limited by your creativity.
Contests and Giveaways
Similar to product reviews, you need to be careful with giving product away, but this can be a very effective strategy for not only generating links but for generating revenue. [Case Study] I was working with an ecommerce site and we reached out to a bunch of bloggers and told them that we wanted to send them a gift. We didn't ask for a review or for a link, or anything. All we told them is that we wanted to send them something.
We lied a little bit though. We didn't just send them the product we were promoting. We sent the bloggers two products and a hand written note. The note explained how wonderful they were and that we simply wanted to give them a gift. Additionally, the note went on to say that we have included a second product for them to give away to a deserving community member any way they see fit. Finally, the note gave each blogger a unique coupon code that they could share with their community. The products were wrapped up nicely and carefully placed in the box with special packaging – we didn't just throw the product in the box, we tried to create an experience. Though we didn't ask for a single thing, we got some spectacular results. We generated a lot of posts about the company (containing links), but we also generated a lot of revenue. We were able to track this through the coupon codes we had passed out. As each coupon code was unique, we were able to see which bloggers produced revenue and which ones were dead weight, allowing us to see who we should continue to partner with. While this strategy worked really well for us (producing revenue and links), it is important to remember that we can't just scale one successful tactic. We need to use each tactic, especially the ones that carry a little more risk, in moderation to create a balanced backlink profile.
Fake Products
Fake products are a tough tactic. Typically, they either work really well, garnering you a lot of links, or they flop, and you've got nothing. This strategy works by dreaming up a product, working with a designer or photographer to create images of the product, writing up an exaggerated description, and then launching it as an actual product on your site. And don't tell people it's fake, at least immediately. The possibility of the product being real can help generate links from the media, forums, and excited bloggers along with social shares. The two main hooks for these fake products are to either leverage the humor angle, making your product funny, or to make the product too good to be true. A few examples are: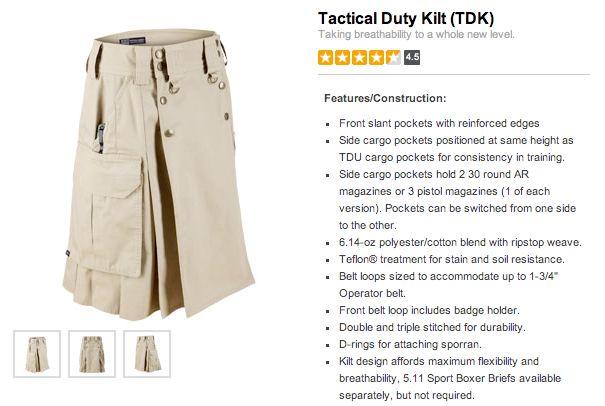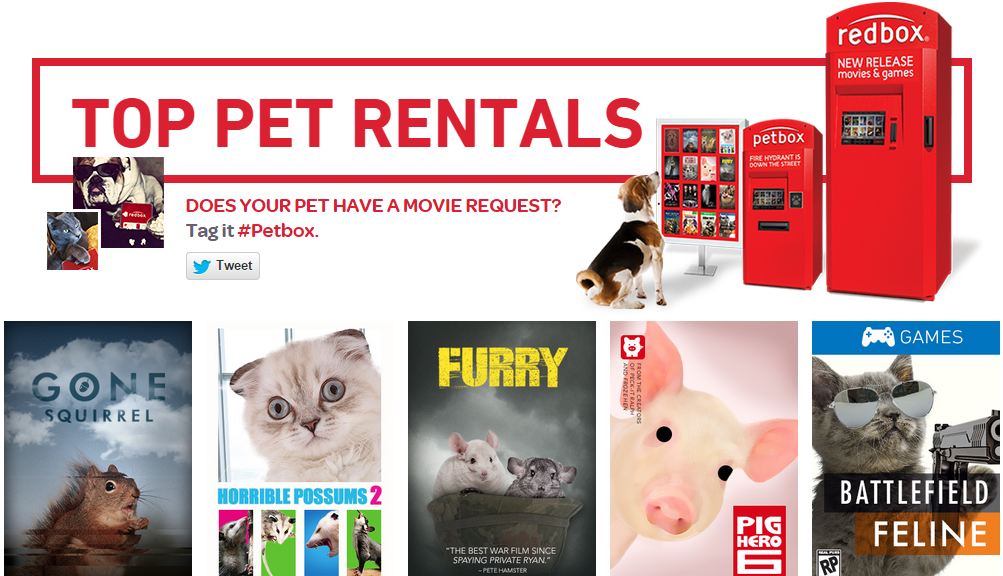 It is important to realize that, as with any other piece of content you put on your site to attract links, you can't just put it up on your site and the links aren't going to rain down on you. To get traction you're going to have to put some outreach / PR effort into this. There are a few different approaches you can use to gain some attention and visibility for your product:
Send out an email to your existing customers / newsletter database to let them know about your product
Share the "new" product from your social accounts (provided that you have a significant social following)
Leverage targeted social media advertising to get your content in front of people who would have an interest in it
Highlight the product on your homepage (depending on the size of your catalog and site)
Work with your PR or outreach team to promote the product
Once you have your product and your outreach plan determined, the last thing you need to set up is your new product launch date. For some products, this will inherently be seasonal, but for others you'll need to carefully determine the launch date. Many people will want to default to launching on April Fool's Day. While this sounds great, and is the most "appropriate" day to launch, be careful. April 1 is pretty much International Link Bait day – watch and see how many fake products, news stories, and outrageous announcements happen on April 1. As such, if you would like to do this as an April Fool's Day prank, you may consider launching the product a few days early and announcing that it was a prank on April 1 in order to avoid competing for attention on April Fool's Day. The aforementioned 5.11 Tactical launched their fake Tactical Kilt on April Fool's Day, but actually received so many requests for the product, they created a limited release for it. So even if you create a product as a joke, you might be surprised with actual interest in your product.
High Quality Guest Posting
Despite what Google has said about guest posting, it remains a highly effective link building strategy, when done with care. Guest posting is one of the best examples of "why SEO's can't have nice things". As it was a successful tactic and highly written about, SEO's degraded it to the lowest quality possible to still achieve results. As a result Google updated their algorithms to correct for this low quality guest posting. So what does all this mean for you? It means that if you do low quality guest posting, you're going to get hammered down by Google. This means that when you are prospecting, you should check things like:
Does it look like a real site that real people intentionally visit? Or is it an AdSense site trying to get free content from "guest posters"
Does the site actually have a topic or theme, or does the site post about pretty much about anything?
Are the other guest posts on the site good quality? If you read it, was it a waste of your time?
Are the links in the other guest posts all exact match anchor text?
Are there a ton of links in the other guest posts (and on the site) to non-related sites?
Are there sketchy links in other guest posts (and on the site)?
Is the site likely to driver relevant referrals?
If you can find sites that pass these tests, then you've likely found a site where you can guest post with confidence. There are several great posts on how to find and pitch guest post: Copy Blogger Backlinko KissMetrics There are two more tips to improve your guest posting. The first is to include links other than the one you are setting out to build. This does a couple things. This helps prevent your link from sticking out like a sore thumb – many people will guest post and only include one link in the article, making it painfully obvious (especially after reviewing a couple posts) what's going on and raising your risk profile. The second tip is to make sure your link is justifiable. This means that if the editor removes your link, they end up doing their readers a disservice. While this is often harder to accomplish, it significantly increases the likelihood that you will get your link and it validates your guest posting effort (compared to sticking an exact match anchor link into the article randomly).
Broken Link Building
Another strategy that can be very useful for ecommerce sites is broken link building. With this approach you find content on another website that now 404's, but still has many links pointing to the old URL. Typically, these are old resource pages or other data. Then you reach out to the people who are currently linking to the old 404ing content and let them know about your live, new and improved version. While this is great for helping improve the overall authority and credibility of your site, it doesn't build links to key landing pages. Despite this, it is a great way to generate a substantial amount of relevant (depending on the page you're recreating) links and improve the overall organic performance of the site. There are a few great resources to get you started with broken link building: The Broken Link Building Bible Broken Link Building: The New Testament Guide to Broken Link Building Broken Link Building from Noob to Novice The Moving Man Method   If you're going to leverage broken link building for your ecommerce site, there are a few tools you'll find helpful: Broken Link Finder Screaming Frog The Way Back Machine
Action Items
Create a backlink portfolio leveraging a diverse range of link building strategies
Be realistic about what a "quality link" is and don't create spam
Don't abuse a tactic
Focus on sites that are read by real people who comment on posts
Create and promote data driven content
Create expert interviews
Get listed on the websites of manufacturers that you carry
Review competitors' backlink profiles for opportunities
Sponsor local events, clubs, non-profits, schools, etc
Make an infographic
Leverage expert interviews
Give products to relevant and authoritiative bloggers to review
Add a website / blog field to your checkout process
Launch fake products
Do high quality guest posting
Leverage broken link building